Call us now for a free survey on 0208 640 6517
We can also give you a quote over the phone.
(9:00 am – 9:00 pm)
(Monday – Saturday)
Insurance Approved Monitored Home Alarms.
Fitted for only £400.00 !
(Limited Offer!)
Maintenance & Monitoring from £15.00 per month!
Single path and Dual path Monitoring options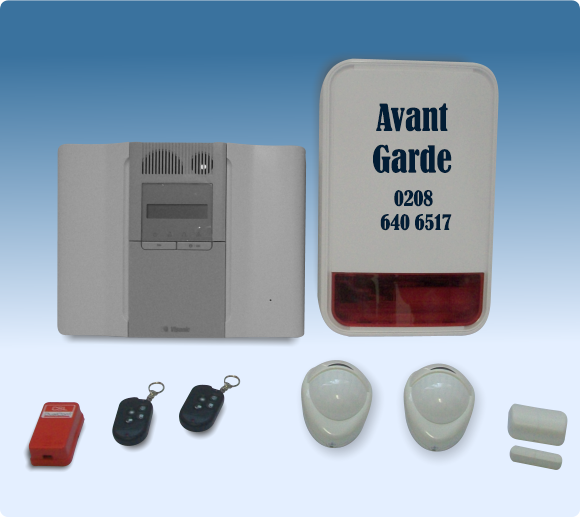 Visonic Wireless Alarm System
Package Contents:-
1x Visonic control panel
2x Operating key fobs
1x back up battery
1x Magnetic Door Contact
2x PIR movement Detectors
1x External Sounder Unit
1x Adsl filter
Additional Security devices can be fitted as required.
We install Alarm Systems in the following categories :-
(a) System Monitored to contact your key holders on a first detection device being activated, your key holders and the Police on a second detection device being activated.
(b) System Monitored to contact your home first and then your key holders should the correct password not be given.
(c) Bells only System with a Speech dialler which can contact up to four telephone numbers.
(d) Bells only System.
For Monitored Domestic premises, the Fire Services can also be contacted if your Alarm System incorporates a Smoke Detector.


Maintenance & Monitoring cover includes the following:-
Regular service checks
Call outs and repairs
Parts and labour
Resets over the phone as required

Home Alarms fitted for £50.00.  Hurry while offer lasts!

Call us now for a free survey on 0208 640 6517

(9:00 am – 9:00 pm)